Results at the Heart of Our Strategy
Achieve your business goals with our proven lead generation record in Google, Meta, and LinkedIn ads and more.
Empezar >
Some 'Awesome' Companies We Have Scaled















Kunoichi Growth at a Glance
We are a performance marketing agency based in the vibrant startup hub of Barcelona, Spain. "Kunoichi" refers to the skilled female ninja of ancient Japan, known for their stealth and precision. At Kunoichi Growth, we embody these qualities in the world of marketing, seamlessly executing performance marketing strategies that drive business growth.
Imagine us as modern ninjas of marketing! Our expertise in performance marketing services is the driving force behind the success of over 100 top brands we've partnered with. 
From making compelling ads that get people talking to finding potential customers who actually want to buy, Kunoichi Growth is all about getting results. We're a group of creative, innovative and experienced marketing experts who are dedicated to making your brand's story successful.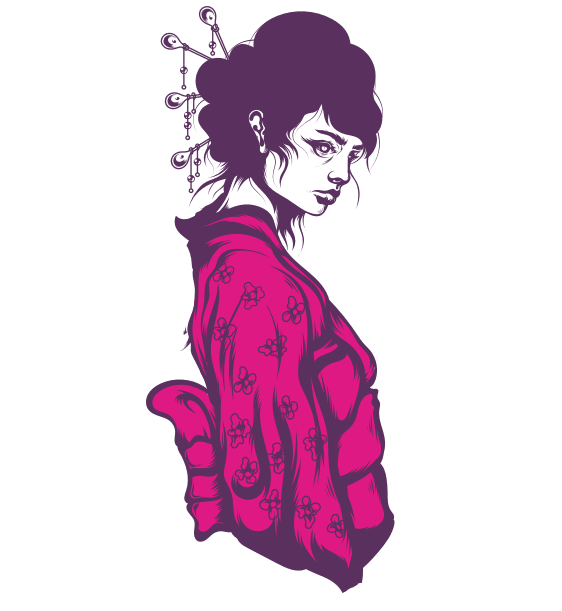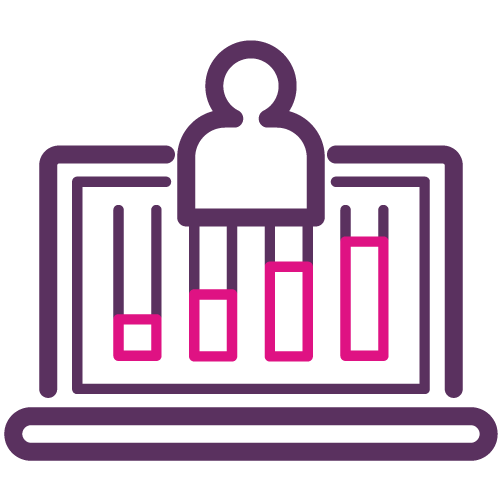 Search Engine Marketing/PPC

Put your business in front of the right customers using our targeted Search Engine Marketing/PPC services. With well-planned Google and Bing ads, we ensure your message reaches the right audience for great results. Our higher intent targeting boosts your chances of attracting high-quality leads.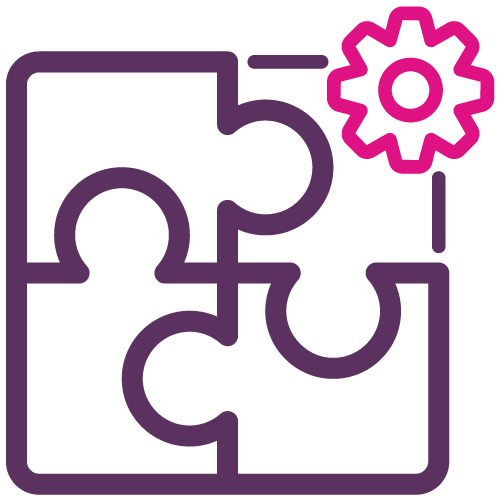 Diseño y desarrollo web
Transform your brand's presence and grow your business through a captivating website. We build innovative web designs to enhance your brand, increase conversions and maximize your revenue. Our web designs are strategically designed to guide users through a seamless journey, making it effortless for them to take action.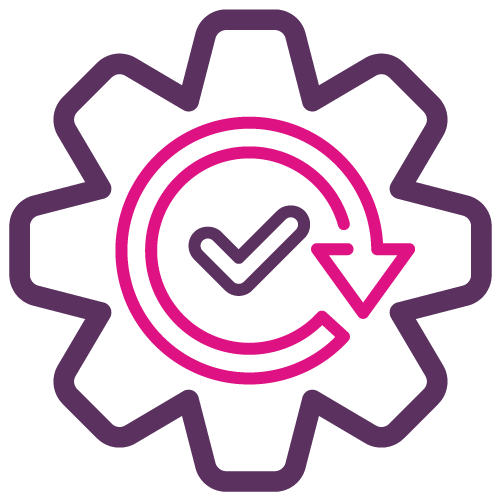 Marketing Automation & Integration
Dive into the origins of your customer flow effortlessly or integrate two or more platforms seamlessly. With marketing automation, gain insights into the sources that drive growth to your business. Seamlessly integrate data, identify trends, and make well-informed decisions. We're here to transform the way you track, analyze, and succeed.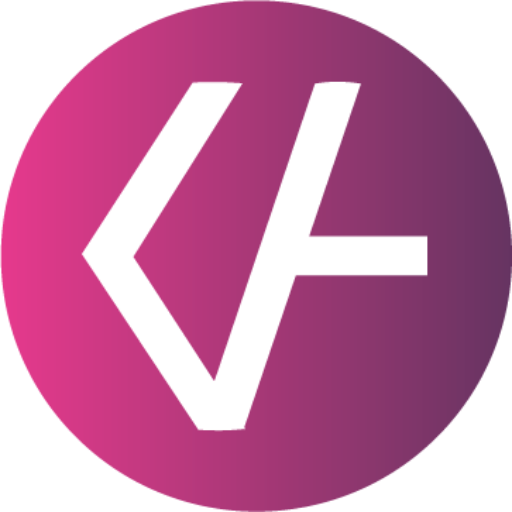 Graphic Design
Whether you want your brand to look fancy, modern, or a bit playful, our designs will match perfectly with what your brand stands for. So, while everyone is trying to get noticed, our designs help you stand out in a way that's not just eye-catchy, but also tells your brand's story in a really cool way.
"Tuve el placer de trabajar con Kunoichi Growth justo cuando completamos nuestra ronda Seed y necesitábamos construir una estrategia de marketing multicanal. Kunoichi Growth es una agencia de marketing competente que no tiene miedo de ensuciarse las manos con la implementación. Tras nuestra primera reunión, supe que tenían la combinación perfecta de competencia, corazón y ética de trabajo. Kunoichi GrowthSu dedicación y compromiso con nuestra visión nos causó una impresión duradera a todos. Siempre formarán parte de nuestro equipo".

Katrina Walker

Directora Ejecutiva y Fundadora de CodeOp
"Tuvimos una gran colaboración con Kunoichi Growth en Google ADS. Son muy detallistas en los informes, claros en la comunicación y muy creativos. Kunoichi Growth creó un proceso ágil y bien pensado, ¡y consiguieron grandes resultados! Muy recomendable".

Valeri Potchekailov

Cofundador y Director General de Storychief
"Kunoichi Growth trabajó para nosotros gestionando campañas de Facebook, LinkedIn y de contenidos. Son fiables, se basan en los datos y son los dueños del Growth marketing. Los informes detallados y la eficiencia de Kunoichi Growth los convierten en un activo valioso que estaría encantado de recomendar a cualquiera que busque una agencia de performance marketing con experiencia."

Conrado Lamas

CMO y Cofundador de Mailtrack | Ex Red Points, Signaturit y Marfeel
"¡Fue genial trabajar con el equipo de Kunoichi! Se integraron rápidamente con nuestros canales, herramientas y sistemas, fueron receptivos y estaban deseando revisar, proponer y lanzar pruebas para optimizar mejor nuestros canales de pago."

Meesen Brown

Microvese - Jefe de Marketing
"Ha sido un verdadero placer trabajar con Kunoichi Growth. Juntos hemos trabajado en varios proyectos de marketing digital y siempre me ha sorprendido su enfoque a la hora de dirigirlos y gestionarlos.

Kunoichi Growth es capaz de simplificar problemas complejos, se asegura de que el equipo se centra en los objetivos y comunica profesionalmente los avances, objetivos, resultados, etc. con todas las partes implicadas."

Joris Brabants

Apicbase - Director de Marketing y Éxito de Clientes
"Kunoichi nos apoyó activamente en la gestión de clientes potenciales. El resultado fue un aumento tanto cuantitativo como cualitativo de los clientes potenciales. Los canales de las redes sociales se utilizaron con eficacia. Llegamos a conocer a Kunoichi como un socio competente y orientado al servicio. Recomendaríamos la colaboración con ellos en cualquier momento a cualquier empresa."

Dr. Fred Metzmann

Haselmeier - Vicepresidente de Ventas y Marketing
1. What is performance marketing, and how can it benefit my business?
Performance marketing is a strategy that focuses on driving specific actions, such as clicks, conversions, or sales, through targeted advertising efforts. Unlike traditional marketing, where success can be difficult to measure, performance marketing provides clear, quantifiable results. This means you'll know exactly what you're getting in return for your investment.
2. Why should I go for a performance marketing agency when my focus is on growth?
Choosing a performance marketing agency is like picking the best partner for your growth plans. You don't need to worry about hiring or keeping employees on your team, which saves you time and money. This performance marketing agency will help you see fast results that speed up your business growth. They know what works, so you don't have to try different things and make mistakes. While you focus on what you're good at, a performance marketing agency takes care of making your marketing successful. It's like smooth teamwork that makes your business grow faster and better.
3. How does Kunoichi Growth measure the success of performance marketing campaigns?
At our marketing agency, success is measured through a combination of key performance indicators (KPIs) that directly reflect campaign objectives. These indicators may include click-through rates, conversion rates, cost per lead, return on ad spend, customer acquisition costs, and more. We establish specific benchmarks based on your business marketing goals and continually monitor these metrics throughout the campaign. 
4. How do you tailor your performance marketing approach to suit my business's unique goals and needs?
Our approach begins with a thorough consultation or discovery call to understand your business objectives, target audience, and industry landscape. We take the time to analyze your current marketing efforts and identify opportunities for improvement. Based on this assessment, we create a custom performance marketing strategy that aligns with your specific goals and needs. 
5. What is the extent of your experience in handling advertising budgets?
We have substantial experience managing advertising budgets, having successfully overseen campaigns totalling millions of dollars. Our proficiency in optimizing these budgets to achieve optimal ROI ensures that we can effectively allocate resources for maximum impact. Our track record demonstrates our ability to handle significant advertising spending while delivering measurable results.
6. Which platforms do you have experience with for ad spend?
At Kunoichi Growth, we possess a comprehensive range of experience across various advertising platforms. Our expertise extends to platforms such as Google Ads, Facebook, Instagram, LinkedIn, Twitter, and YouTube. This broad familiarity allows us to strategically allocate your ad spend across multiple channels, ensuring your message reaches your target audience effectively. 
7. How much budget should we have to start performance marketing?
The budget needed to kickstart performance marketing can be influenced by multiple factors, such as your industry, marketing goals, and target audience. To ensure a robust start with effective campaigns, we generally recommend a minimum budget of 5,000 Euros. However, this can be further refined through our consultation, where we'll analyze your specific requirements and goals to determine the most suitable budget for achieving meaningful results.
8. How much time it takes to see the results?
When considering a performance marketing strategy, it's important to plan for a timeframe that allows for meaningful results to manifest. Typically, we recommend allocating a budget for a minimum period of 6 to 12 months. This timeframe allows us to effectively optimize campaigns, gather data, and make necessary adjustments to achieve the best possible outcomes. By committing to this duration, we can strategically refine your strategy, target the right audience, and ultimately drive the desired actions.