Case Study
>

Haselmeier
Self-injection devices for the pharmaceutical industry
Today we bring to you a new success story that we are passionate about: the Haselmeier performance marketing case study.
Industry:
BioTech
Employees:
1000-5000
Market:
Global
Results:      
+3000
medical device expert leads
Spoiler alert of the results!

With 3 different LinkedIn outreach campaigns we generated more than 3000 leads in our target market. Our campaigns went 30% over the benchmark for outbound campaigns. Also, we duplicated the reply rate from industry benchmarks of 23% to 46%.
That was a real success taking into account the very specific target of the campaigns. Member of the medmix group, Haselmeier is your partner in subcutaneous self-injection devices.
As leaders in this industry they provide safe self-administration of liquid drugs through the patient-centric development and manufacture of intelligent injection devices that improve the efficiency and efficacy of therapy.
Their innovative product platforms and related service portfolios assist people every step of the way – leading to an advanced combination of drug and device that is as time-saving and economical for your company as it is safe and convenient in therapy. They support you at every stage – from technology to therapy.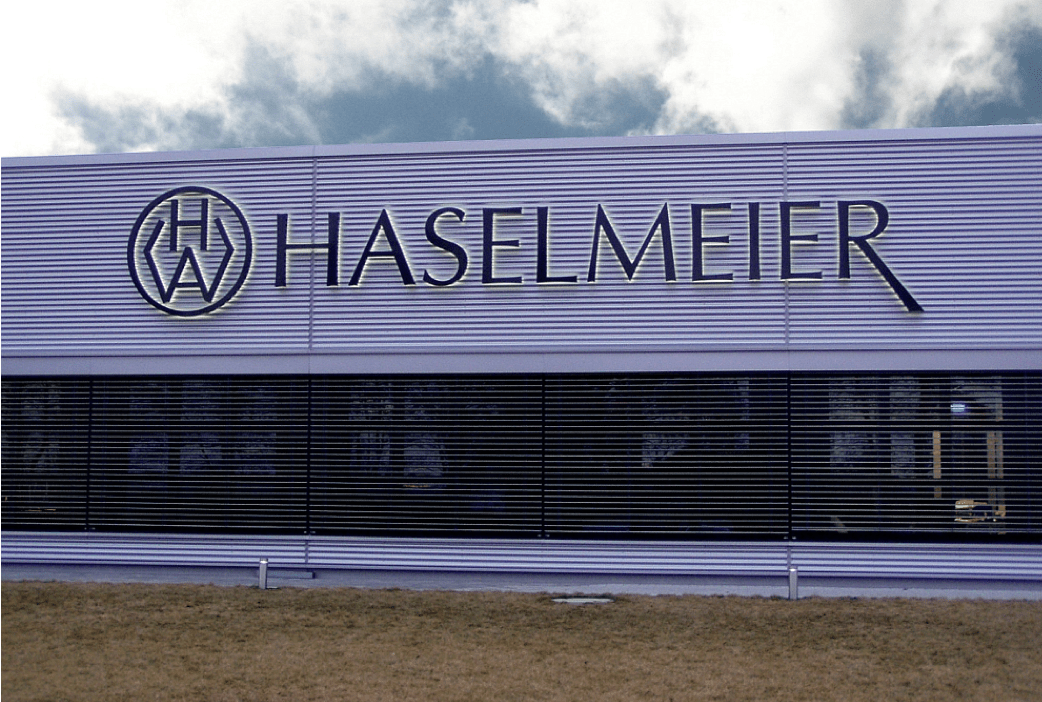 Pain Points to hire Kunoichi Growth

The Haselmeier team wanted to connect with industry decision-makers. The goal was  to get feedback from medical device specialists to better understand if the product would satisfy their needs and industry standards. 
Before kicking off the campaign they had few connections in their networks to talk (5-10 people).  
During the project, the main goal was to connect and talk with as many people as possible.
Here are our outcomes:
We centered our efforts on LinkedIn outreach campaigns= Automated messages via LinkedIn with a personalized 3 part sequence, targeting a specific list defined by job title, companies, industry and location.
As industry colleagues receive many messages on LinkedIin it is difficult to grab their attention.
The strategy was as follows:
Campaign plan. Including our goal, the KPIs that we are tracking, timeframe, target audience & market, and profileto run the campaign from. What optimizations do we need to do in order to launch the campaign.
List creation. Build an initial target list of 1000 people that were well segmented. The list was then manullay reviewed by the Haselmeier team to ensure the highest relevancy of company and position fit with our target audience.
Copies. We iterated several times the messages we were going to send to the users with our copy specialists. We had to nail down the pain points fo the target audience without being intrusive. The goal was to get the target audience's attention with a short and concise message.
Campaign management. We were doing a daily follow-up of the campaign stats and changing what was necessary to ensure that the audience's behavior was the expected one. Weekly reports were deliverd on overall campaign performance including: new leads accepted, new connections replied, how many messages were sent, replies.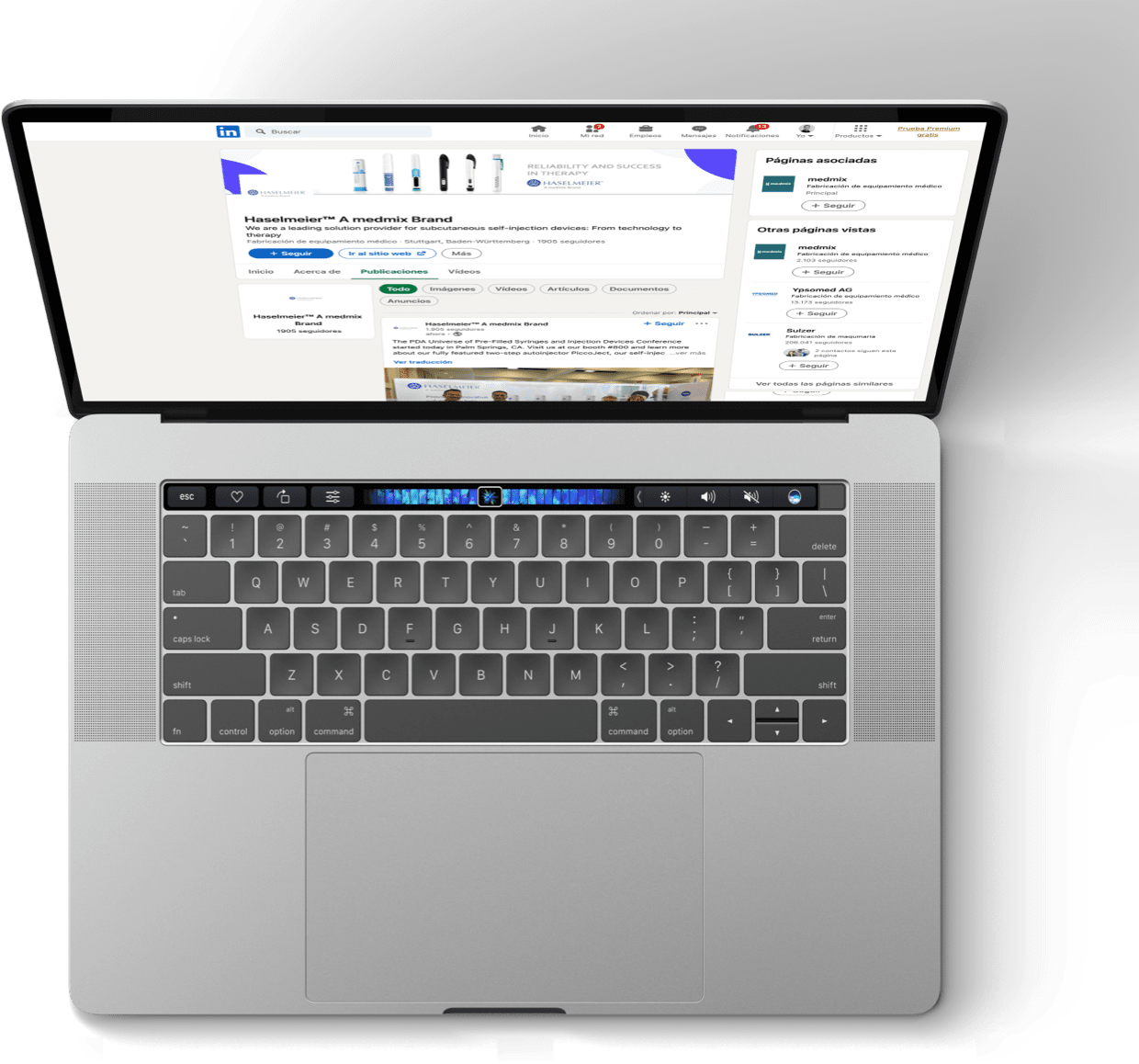 After more than one year with their incredible team, we all were able to arrive to more than 3000 of the targeted people, specialists on medical devices for self injections. 
Here some KPIs:
45% new leads accepted the connection request

46% replies 

64% interested people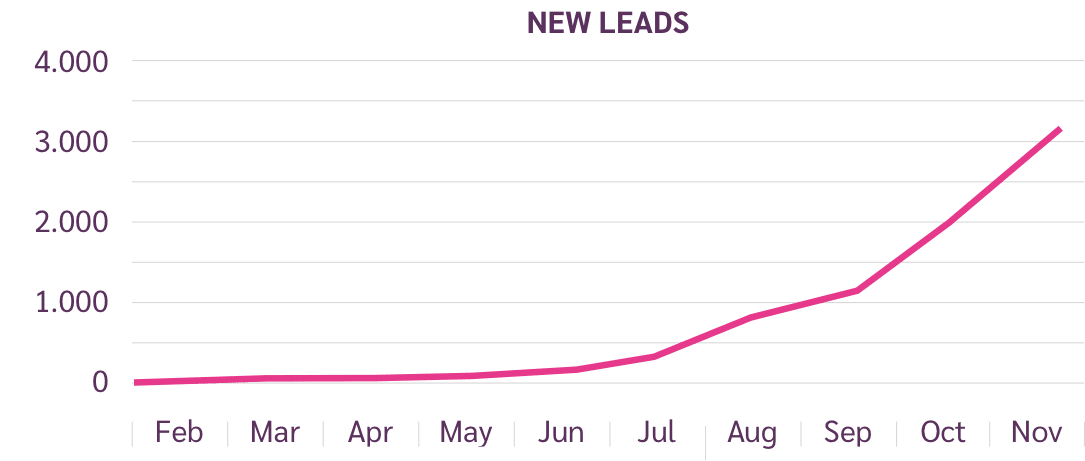 What does Haselmeier say about us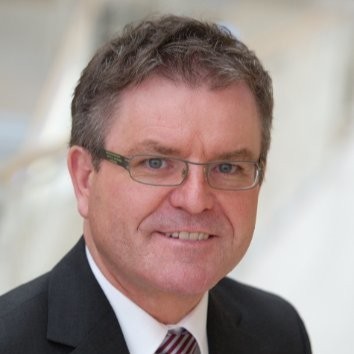 "Kunoichi actively supported us in lead management. The result was an increase in both quantity and quality. Social media channels were used effectively. We got to know Kunoichi as a competent and service-oriented partner and would recommend the cooperation at any time."
Dr. Fred Metzmann, Vice President Sales & Marketing
Haselemeier